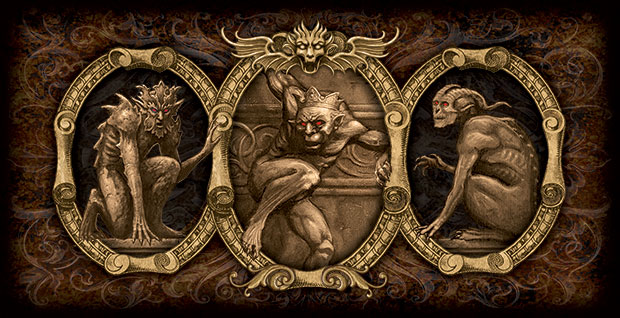 The Circus Diabolique
Once every century The Circus Diabolique rises from the shadows... As dusk settles over the carnival, the once-festive midway, now begins to exude an eerie sense of menace. Pale light emanates from somewhere in the distance, where the murmur of voices echo amidst haunting music and other, more unsettling sounds. Dark rumors of missing children and drifters have followed the carnival from town to town, and though you are well aware of the dangers of trespassing here, you cannot resist the temptation to explore the circus grounds after dark.
Heavy chains are padlocked around large cages and thick velvet curtains are secured with ropes to prevent onlookers from seeing the abominations that dwell within. Low feral growling sounds can be heard coming from the unknown monstrosities held captive inside. As you pass by, the cage bars rattle violently and an arm reaches out. Ape-like but without hair, the huge white arm is covered with scars and crude stitches. Long claw-like nails extend from the beast's fingertips and clutch at the air only inches from your throat. You narrowly escape the creature's grasp and hastily make your way further along the midway.