The Prestige Collection includes The Cabinets of Doctor Arcana game DVD, a Theater of Illusion CD and an Arcanum Amulet made of solid brass. On Sale Now for just $25.00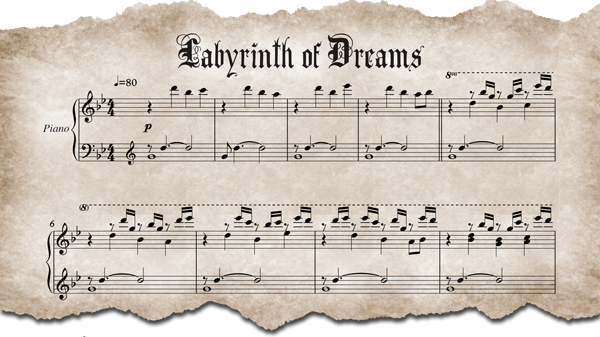 This new collection of sheet music for keyboard contains 21 haunting melodies from Darklore Manor, Winter's Knight, Transylvania, Carnival Of Lost Souls, Shadow Of The Raven, Grimm Tales and Phantoms Of The High Seas, including "Labyrinth Of Dreams," "Lost In The Darkness," "Pandora's Music Box," "Lullaby" and other ghostly favorites.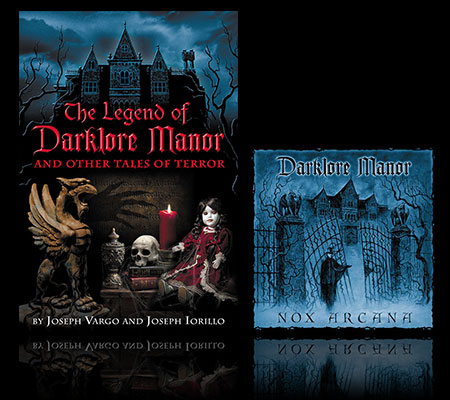 The Legend of Darklore Manor and Other Tales of Terror comes with Nox Arcana's haunting soundtrack - FREE while supplies last.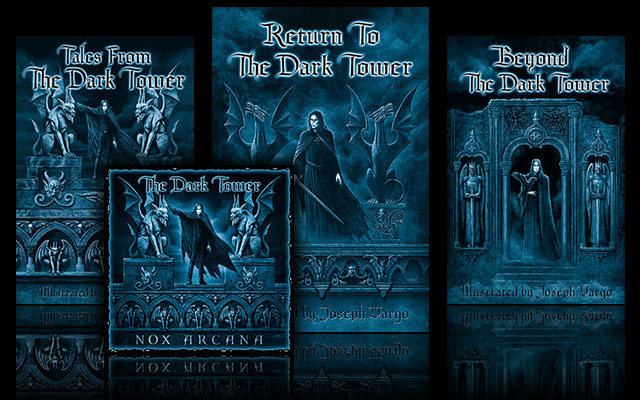 Collect all 3 books in The Dark Tower series, plus the soundtrack by Nox Arcana.